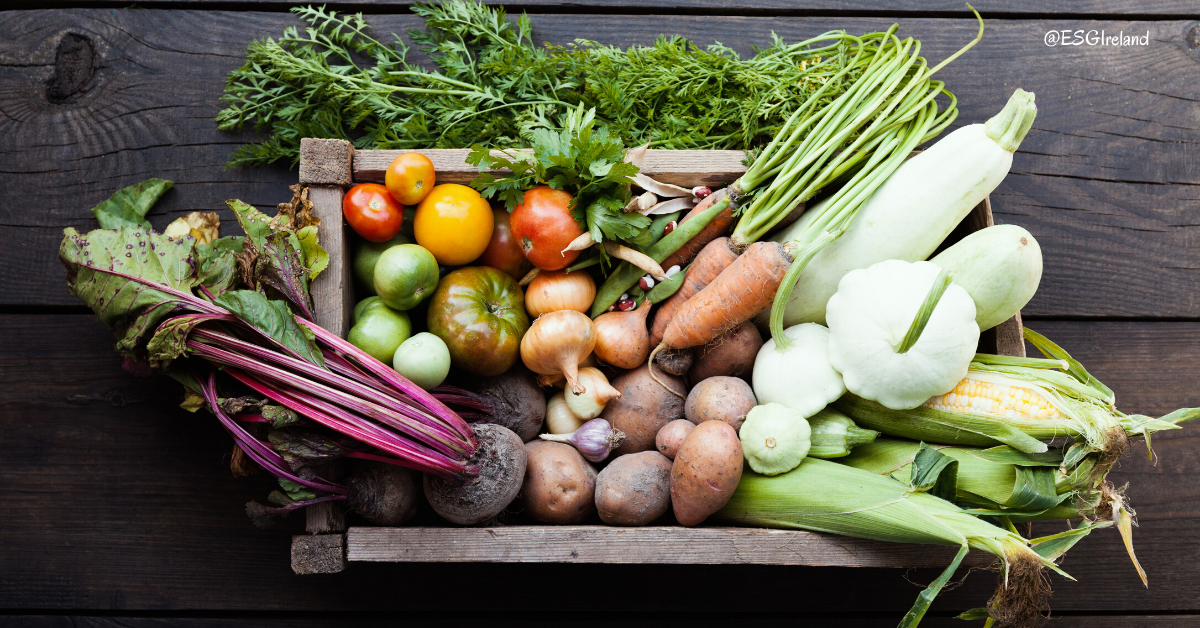 Agriculture is key to multiple aspects of Environmental, Social and Governance (ESG) investing and touches on each one of the E, S and G components. Investment can take many forms and strategies from high impact, negative screening strategies through to ESG integration.
The United Nations sees sustainable agriculture as an important component in advancing its Sustainable Development Goals (SDG), in particular Goal 2, Zero Hunger, end hunger, achieve food security, improved nutrition and promote sustainable agriculture.  
"A profound change of the global food and agriculture system is needed if we are to nourish the 821 million people who are hungry today and the additional 2 billion people expected to be undernourished by 2050. Investments in agriculture are crucial to increasing the capacity for agricultural productivity and sustainable food production systems are necessary to help alleviate the perils of hunger." – UN Sustainable Development
Investing in sustainable agriculture and food systems is a central aim of the European Union International and Co-operation agenda. Europe, along with the rest of the world, is facing climate crises, with climate change having a much larger and profound effect on agriculture across all of its farming systems. 2019 was the warmest year on record, resulting in droughts in Southern Europe and the European Environmental Agency (EEA) have projected that farmland values in the region could fall by up to 80% by 2100. The EEA estimates that the economic loss to farmers across Europe will be 16% by 2050.
Trends
Consumer preferences are changing, driven by personal health, environmental and animal welfare concerns and a rapidly growing middle class. Organic farming continues to grow, global sales in 2017 reached EUR 92 billion. The US accounts for 47% of the global market, followed by the EU, with 37 % (EUR 34.3 billion). Over the last ten years, the EU market doubled its size and it continues growing at a significant pace. Premiums over conventional producer prices can be up to +150%; however, this is balanced against lower yields in the region of between 40% and 85%.
I can't believe it's not….
Plant based meats are now found in the big global fast food outlets such as Burger King with the Impossible Whopper and McDonalds PLT burger. Beyond Meat's Beyond Burgers are now available in some 53,000 restaurants. Investment Banks forecast the alternative meat market will grow to somewhere in the region of $85bn – $140bn by 2030.
Plant based dairy sales topped the $2bn mark in the US last year. Starbucks has 3 plant based milk alternatives on its permanent menu across 1300 participating stores whilst Pret a Manger report just over 1 in 10 of its hot drinks in the UK are ordered with dairy alternative milks.  A recent McKinsey survey showed 62% of dairy consumers indicated that they have purchased non-dairy alternatives in the past 12 months. Of those consumers, 41% state that the main factor for selecting a non-dairy product was the perception that it was healthier.
From Viscous Cycle to Virtuous circle
ESG investment is now mainstream. By one estimate sustainable investing assets stood at $30.7 trn in 2018 and has been growing since. More importantly, Investment managers are now embedding and refining ESG into their selection and evaluation processes, managing some $80 trn in assets where sustainability is key. 
Companies such as those in the Food and Beverage, Paper and Packaging and Chemical sectors, whether directly involved in agriculture or having significant exposure via supply chains will now face higher scrutiny. Not only have reputational, legal and regulatory risks increased, the flow of capital and financing is being fundamentally altered.
Food waste accounts for one third of all food produced and has an annual cost $1 trillion dollars. This issue needs to be urgently addressed if we are to feed the growing population and reduce our environmental footprint and make a meaningful move to a circular economy.
Whilst we are still at the early stages of the necessary transition, many companies are taking steps to address not only their own corporate environmental footprint but that of their supply chain too. The motivation for change goes beyond pressure from investors and stakeholders. It also driven by the direct benefits of having robust supply chains and being able to meet changing consumer demands, both of which directly improve their own financial performance.
Research from FAIRR (Farm Animal Investment Risk and Return), whose members manage $20 trn of assets, show only 2 of the 43 listed meat companies (4.7%) have publicly disclosed a climate-related scenario analysis in line with the approach set out by the Task Force on Climate-related Financial Disclosures. By comparison, 23% of oil and gas, mining and utility companies have undertaken this sort of climate scenario analysis. Companies that are not assessing, managing and reporting their climate risks are leaving themselves open to supply, cost and profit shocks. They also potentially face divestment and greater hurdles to accessing capital.
There are opportunities for implementing a wide variety of existing and proven measures at farm level that aim to improve the management of soils and water, which can provide benefits for adaptation, mitigation, the environment and the economy. Regenerative Agriculture can turn soil and land into carbon sinks as the plants remove carbon, storing a significant portion in the soil as long as regenerative practices are maintained. This has the potential to create a triple positive of delivering sustainable food, enhancing biodiversity – which has an enormous social value – and a reduction in the amount of greenhouse gas (GHG) in the atmosphere.
Farmers are the guardians of the countryside. Sustainable farm practices such as regenerative farming are now coming to the fore and big food corporations have been watching and have now become involved. For example, Danone, one of the global leaders in its sector, has committed to sourcing 100% of ingredients sourced in France from regenerative agriculture by 2025.
Agriculture and its relationship with food production and climate change is one of the mega trends which require decisive coordinated action over the coming decade. Innovation and imaginative thinking is required as the capital is waiting to follow.
Ireland can be a leader in sustainable agriculture.
End
Sean MacHale
Sean is the Head of Institutional Strategy, Connectivity, ESG and Growth at Bank of Ireland
(The views expressed here do not necessarily reflect the official policy of any other organisation or employer)