Turning Intention into Action
"We are delighted to be among the first members of ESG Ireland, to support what we see as an innovative initiative to close the knowledge gap around ESG and responsible investing in Ireland. Our goal as an organisation is to make a difference – for our clients, society, and the wider world. We believe ESG Ireland aligns well with this core principle."
"First State is delighted to join the ESG Ireland community. We have a long-established commitment to Responsible Investment and are convinced of its merit, both in terms of investor returns and broader societal outcomes. We believe that ESG Ireland provides a worthy partner for furthering our advocacy work here in Ireland."
"We're delighted to be joining ESG Ireland as a member to help contribute on thought leadership, education, and the latest developments on sustainable investing. We believe sustainability will lead to better risk adjusted performance for our clients, which is why sustainability is central to the way we invest, manage risk, and execute our stewardship responsibilities."
"We are delighted to become a member of ESG Ireland and share their commitment to closing the knowledge gap around responsible investing. Our clients trust us with their investments and to deliver on our core promise to help them build better futures. The sustainability of investments is a key issue and needs to be considered by all investment managers."
"We are pleased to work with ESG Ireland® and strongly support their efforts to move responsible investment forward. As an active manager our focus has always been on identifying sustainable businesses, but recently more capital allocators are now starting to appreciate why sustainability matters across all asset classes."
"We are pleased to become a member of ESG Ireland, and we share their sense of purpose. Irish Homes is committed to the integration of ESG in our decision-making frameworks. At our core, we are an impact driven business, established to provide a sustainable solution to Ireland's housing crisis, one that can meet the needs of all stakeholders."
The Story Behind ESG IRELAND

®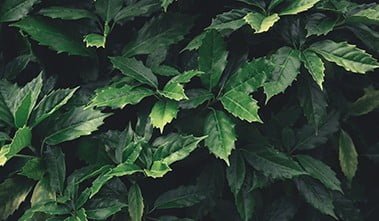 In May 2018, the idea for ESG Ireland was born, in Argentina of all places. I had one clear objective from the start; to develop an ESG knowledge centre that could help decision makers coming to terms with sustainability and ESG.
Our community of members and subscribers continues to grow, The ESG Factor Magazine and Podcast is making the subject more accessible, and through the Responsible Investment Institute™ we have successfully launched a number of RI education courses.
Vincent McCarthy, CFA – Founder of ESG Ireland® and the Responsible Investment Institute™
"Responsible investing has gone more mainstream, but there is still a lot of confusion around what it means."
The Core Elements of Responsible Investment
Responsible Investment Institute
Organisations coming to terms with sustainability and how to apply ESG regularly cite a knowledge and skills gap as a major challenge. This is a result of the subject being a fringe topic in the education syllabus and industry training programs.
The Responsible Investment Institute aims to change this. Our educational courses are tailored to the needs of various stakeholders. The focus is on empowering decision makers to ask the right questions when it comes to thinking about sustainability and responsible decision making. 
There is an ancient Taoist principle called WuWei, which represents
the idea of effortless action. It literally translates as "non-action" or
"no action"; but it doesn't mean doing nothing. The philosopher Alan
Watts describes it as 'not forcing' – 'It is not cultivated passivity, or
cultivated spontaneity. It is the art of sailing, rather the art of rowing.'
Instead, one lunatic at the head of an exceptional long table in Russia decided to launch a "special military operation" – not a war, repeat, not a war – against Ukraine.